We are delighted to be a part of this year's Flowerfest18 in Christchurch, supporting Dorset Mind.
Come and check out our design! We're at the Priory Statue just along from the Priory Pond.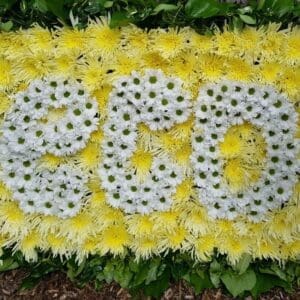 There are beautiful designs starting at the Priory Pond going all the way to Saxon Square and Christchurch Quay.
Trail maps are available from local retailers.
The event goes on until Sunday 17th June. More information about FlowerFest18 can be found here.